---
About

The Cape Fear Council of Governments was awarded a planning grant from the North Carolina Department of Transportation (NCDOT) to develop a regional comprehensive bicycle transportation plan. The purpose of this plan is to identify opportunities and constraints for bicycling in the Cape Fear region, and to establish recommendations for improvement.

​The Cape Fear Regional Bicycle Plan covers Brunswick, Columbus, New Hanover, and Pender Counties as well as southern Bladen, western Onslow, and southern Sampson Counties.

Click here for a map of the study area in Google Maps.
---
The Planning Process

The development of this plan included a public process, featuring input from a steering committee, and input from the public through this project website, an interactive on-line map, a user comment form, a kick-off meeting charrette, two public open house series, county presentations, and a final presentation to the RPO's Transportation Advisory Committee. These and other steps in the process are outlined in the timeline below:

Spring 2016: Project Kick-Off, Data Collection,

MPO/RPO TCC meetings,

and Public Outreach Sessions
Summer 2016:

Analysis of Bike Routes & Draft Network Development

Fall 2016:

Development of Full Draft Plan & Committee Review

Winter 2016-17: Plan Revisions & Public Outreach Sessions
Spring/Summer 2017: Final Plan + Presentations

Draft Project Steering Committee

The steering committee is made up of a combination of residents, MPO, RPO, County, Municipal, and State representatives. The steering committee consists of the following members:

Allen Serkin, Cape Fear RPO
Patrick Flanagan, Down East/East Carolina RPO
Edward Starks, GSATS MPO
Peggy Holland, Jacksonville Urban Area MPO
Mike Rutan, Mid-Carolina COG/RPO
Suraiya Rashid Motsinger, Wilmington MPO
Patrick Riddle, NCDOT Division 3
Joe Bailey, NCDOT Division 6
John Vine Hodge, NCDOT Division of Bicycle & Pedestrian Transportation
Greg Elkins, Bladen County
Kirstie Dixon, Brunswick County
Bethel Paris, Cape Fear Cyclists/East Coast Greenway
Hiram Marziano, City of Whiteville
Gary Lanier, Columbus County
Stephen Smith, Columbus Trails Alliance
Chris O'Keefe, New Hanover County
Kyle Breuer, Pender County
Mary Rose, Sampson County
Rebekah Roth, Town of Burgaw
Ed Parvin, Town of Carolina Beach
Eddie Madden, Town of Elizabethtown
Niel Brooks, Town of Leland
Jacob Vares, Town of Oak Island
Todd Rademacher, Town of Surf City
Al Leonard, Towns of Tabor City, Fair Bluff, Boardman, Brunswick, Cerro Gordo
Deb Hill, Town of North Topsail Beach
Niles Barnes, East Coast Greenway
Powered by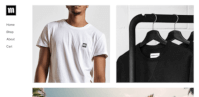 Create your own unique website with customizable templates.